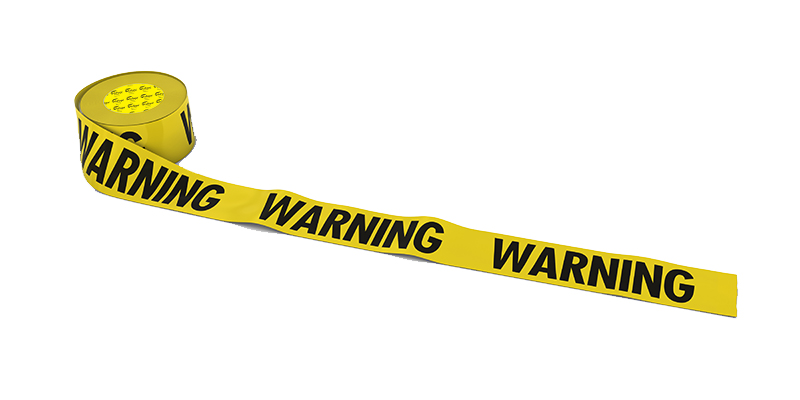 WARNING, CAUTION & BARRICADE TAPES
Warning tapes are used to alert and caution the general public to avoid hazardous areas. Used widely in construction projects, crime scenes, fire scenes, and in any setting that may be temporarily accident prone.
Our warning tape range can be formulated with, or without, adhesives and can be custom cut to any length, width, and size that you may require.
With white and red pattern stripes, or black and yellow stripes, we can further print your company logo or any other additional cautionary signs and images that you may feel necessary.