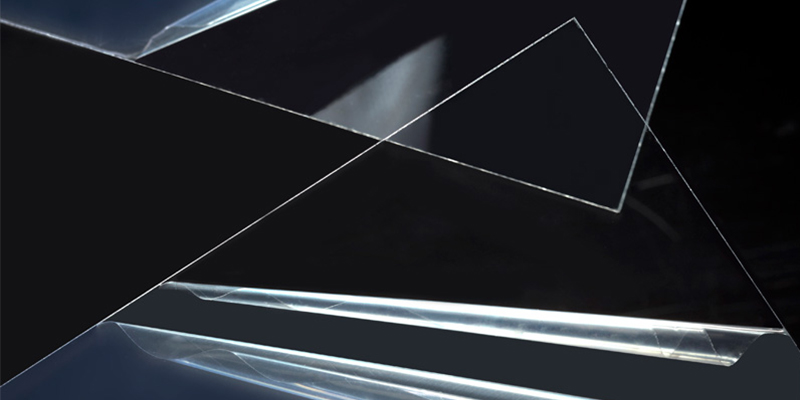 PLASTICS
Thermoplastics and polymers are increasingly replacing metals and glass in construction engineering and industrial applications. They are easily molded and fused as they melt in high temperatures and harden when cooled to create seamless shapes and forms. With mechanical and insulation properties that deliver on performance, they add additional value as they are non-toxic, cost-effective, and light-weight.
UPVC and PMMA profiles are often seen used in place of aluminum profiles in window and door frames and curtain wall facades as they provide seam-less bends, various design choices, and many other mechanical and economic advantages.
Polycarbonate & acrylic (PMMA) sheets, and rigid PVC can be seen in outdoor signs, automotive applications, architectural cladding and facades, and inside buildings as decorative components exchanging traditional glass and metal panels.
Our protection tape range for performance plastics is natural rubber-based, with low- to medium-tack adhesive.
Co-Extruded, LDPE film with high-UV resistance
Low-, medium-, and high-tack adhesive backing
Natural rubber and acrylic solvent adhesives demonstrate 'easy-peel' characteristics
Suitable for rigorous fabrication methods such as roll-forming, bending, and cutting
Easy un-wind and stain-free removal
Extensive color range for printing of logo to enhance brand identity. (Up to 4 colors)
Specially designed for Laser-cutting
Economical and easy to use in almost all conditions
Long- outdoor aging
OUR SURFACE PROTECTION TAPE INCLUDES
| Coated & Uncoated Metals | Plastics | Specialty |
| --- | --- | --- |
| Aluminum Extruded Profiles | Plastic Profiles | Windows & Glass |
| Aluminum Composite Panels | Polycarbonate & Acrylic sheets | Automotive |
| Sandwich Panels & Pre-Painted Metal Sheets | | Carpets & Flooring |
| Stainless Steel Sheets & Sinks | | Decorative Laminates |